Lidar stocks are currently running at a loss because they primarily focus on scaling production. Analysts believe that lidar sensors' price must decrease before widespread commercial usage. Long-term, patient investors stand to benefit greatly from the current downturn in IT stocks, especially lidar shares.
What is Lidar and How is it Used?
Lidar is an acronym for light detection and ranging. It creates 3-D images of an object or environment by employing lasers to emit short bursts of light. Lidar-enabled devices detect surrounding objects and process vast amounts of data to identify information such as their size, direction, and speed of movement. As a result, Lidar has become a vital component of the sensors that may one day enable autonomous vehicles to function safely.
Many must know that Lidar is also utilized by the newest smartphones and other automated devices, such as robot vacuum cleaners, to scan the environment and navigate a room.
Lidar is also widely utilized for measurement and imaging in various scientific areas, including oceanography, archaeology, forestry, seismology, robotics, and atmospheric physics. It's no wonder that investors are interested in Lidar technology stocks.
Advantages of Lidar
Because light has a shorter wavelength than radio waves, Lidar offers various advantages over comparable technologies, such as radar. Lidar can provide a more precise image of a particular target by emitting multiple laser bursts.
For instance, the Lidar sensors on some smartphones may provide users with near-instantaneous assessments of the size, shape, and distance of an object, a capacity that has enabled enhanced augmented reality experiences.
In addition, as the Internet of Things (IoT) evolves toward increasingly autonomous and interconnected machines, these devices will likely require sophisticated sensors to operate safely and effectively, which is yet another reason why Lidar companies and stocks attract attention the attention of large investors.
Disadvantages of Lidar
Nonetheless, investors considering Lidar technology stocks should be aware of the disadvantages since they may pose investing risks. Although Lidar technology can be relatively advanced, critics have noted that some Lidar systems can lag in more dynamic environments (such as driving in traffic) when a rapid analysis of driving circumstances is crucial for safety.
A further disadvantage is that some Lidar sensors may assess all data points in a particular environment identically, ignoring a more immediate threat, such as an obstruction or severe weather. For instance, the functionality of Lidar has been impaired by wet or overcast weather, as well as by a powerful sun, as any of these situations might interfere with the light reflection and refraction that is important to the technology.
Top 10 Lidar Stocks to Buy Now
1. Innoviz Technologies (INVZ)
Israel's Innoviz Technologies creates lidar semiconductor sensors and perception programs. Its products are used in many fields, such as transportation, robotics, aerial mapping, and unmanned aerial vehicles. The business aims to expand its customer base by offering low-priced lidar systems.
One example of a solid-state lidar system is the 905 nm version produced by Innoviz. In contrast, Luminar, the stock we'll be following, emits at a wavelength of 1,550 nm. Compared to its 1,550 nm sibling, the 905 nm lidar is much more reasonably priced.
On November 10, Innoviz announced its third-quarter 2021 results. To $2.1 million, revenue climbed 13% year-over-year (YOY). Losses for the year totaled $26.4 million, or 20 cents per share, up from $15.7 million, or 14 cents per share, in the prior year. We had $139.5 million in cash and equivalents at the end of the third quarter.
BMW and the lidar manufacturer's InnovizOne sensors will soon be installed in BMW vehicles. Its InnovizTwo sensors, the successor to InnovizOne, are 30 times as efficient as their predecessors while also being 70 percent cheaper. Analysts speculate that the most recent innovations in automotive technology could hasten the sale of more cars.
In addition, INVZ has unveiled Innoviz360, an HD lidar architecture for which a patent is currently being developed. Industry watchers have noticed that it allows for cheap multiple-scanning software installations.
There has been a 70% drop in the value of INVZ stock in the past year, with the stock now trading at $4. The average estimate for Innoviz stock over the next year is $9. Interested people should think about buying at or near the present price. The financial results are scheduled to be released on March 2.
2. Luminar Technologies
Luminar Technologies (LAZR) has always been the lidar darling, mainly because it was one of the oldest companies to go public and earn high-profile manufacturing contracts with Volvo and Polestar for hands-free, eyes-off highway driving. Most of the remaining lidar companies are still in the development phase and need more income to show.
The integrated hardware and software Proactive Safety technology of the corporation prioritizes driver safety. Mission of Luminar: construct an almost "uncrashable" car. Luminar purports to surpass conventional assisted-driving capabilities by providing higher-confidence detection faster and further than camera and radar, enabling vehicles to avoid crashes at far higher speeds.
Despite a fall of more than 75% since its high in February 2021, the stock is still trading at around 47 times the estimated revenue for the next 12 months. While the valuation may sound intimidating at first glance, keep in mind that lidar firms are in the early stages of the sales curve in a vast market opportunity (remember, automakers have yet to roll out in volume). However, for patient investors, catalysts may be on the horizon, mainly as the company achieves production and supply chain advancements.
3. Ouster (OUST)
Additionally, Ouster produces high-resolution digital lidar sensors. They are predominantly employed in the industrial automation, intelligent infrastructure, and automotive industries.
For instance, in January, Ouster signed a multi-year lidar agreement with Serve Robotics, an independent sidewalk delivery firm. Now, Ouster will supply Serve Robotics with its OS1 digital sensors until 2023 so sidewalk delivery robots can navigate alongside pedestrians.
This week, Ouster revealed Q4 2021 metrics. Revenue rose 53% year-over-year to $11.9 million, and the net loss dropped to $28 million and $13 million from $57 million in the same quarter of the prior year. Gross margins were 30%, compared to 31% in the fourth quarter of 2020 and 24% in the third quarter of 2021.
Additionally, the organization has partnered with Vecna Robotics to supply 3,000 digital lidar sensors by 2025. Material handling automation business Vecna specializes in warehouse and logistics automation.
The current price of OUST stock is barely above $3, a decrease of 78% over the previous year. The median 12-month price projection for Ouster stock is $13.
4. Aeva
Aeva appears to be among the best lidar stocks in the lidar technology sector. Startup developing sensors for autonomous vehicles using frequency-modulated continuous wave (FMCW) technology. This lengthy acronym allows precise light detection at great distances and is important to know. According to Aeva, this allows for interference-free, instantaneous movement and detection at distances of up to 300 meters.
This stock looks inexpensive and has strong growth stability, making it a good buy right now. While its share price has dropped since this time last year, it has been rather stable thus far in 2018. The market capitalization of the company exceeds $700.000.000. Even though lidar technology is still in its infancy, the company has negative earnings per share (EPS) of -$0.54.
Aeva's earnings report for the first quarter of 2022 reveals a significant amount of red, but this is to be expected for a young technology company. This stock looks inexpensive and has strong growth stability, making it a good buy right now. While its share price has dropped since this time last year, it has been rather stable thus far in 2018.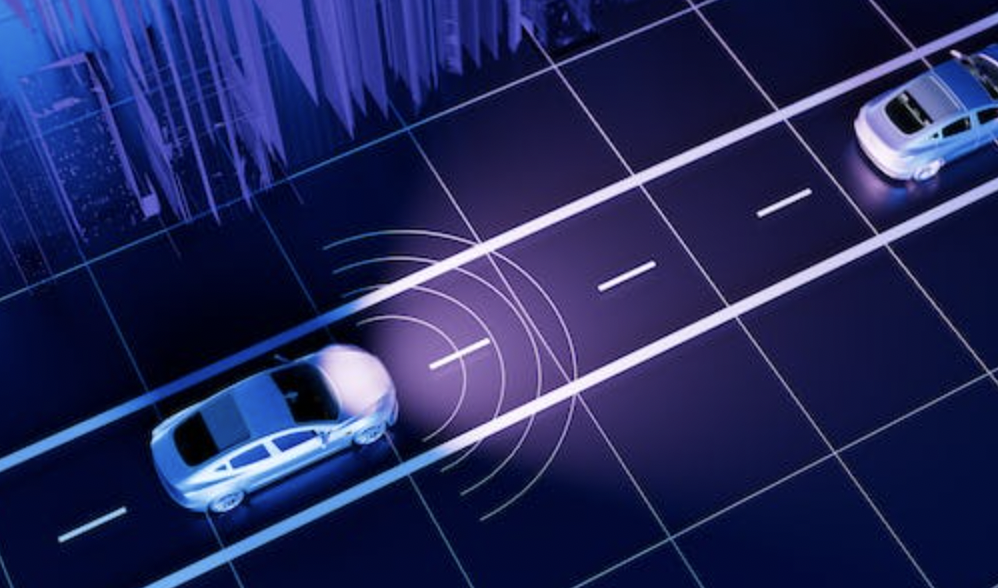 5. AEye
The Irish firm AEye is developing a LiDAR system that, as you might imagine from the name, mainly depends on artificial intelligence. The company's market cap is even less than $1 billion, and its revenues for the first three quarters of 2021 were just over $1 million. Intelligent Detection and Ranging (iDAR) is a platform that combines LiDAR, cameras, and what the company refers to as "integrated deterministic artificial intelligence" to capture "more intelligent information with fewer data, enabling faster, more accurate, and more reliable perception."
The agreement is based on a memorandum of understanding, which is equivalent to a pinky swear in most situations. Commercialization is anticipated to commence in 2024, expect significant revenue generation later.
6. Allegro MicroSystems
If you compare Allegro MicroSystems to the other firms above, you'll notice that Lidar isn't even close to their main focus. Their entire business plan hinges on the development of microchip devices, and motion control power and sensing systems are also provided. In 2020, Allegro acquired Voxtel with the intent of using its lidar technology to solve problems.
Allegro was established in 1990 with a market capitalization of more than $4 billion. Its stock has a positive EPS of $0.61 and a P/E ratio of approximately 36. However, most of its Q1 2022 earnings appear to be highly robust. Its revenue was slightly over $200 million, a 14.4% rise year-over-year. Its net income increased by about 200% year-over-year to $25.6 million when the quarter ended. The company's profit margin increased by 159% year-over-year to 12.8%.
7. Velodyne Lidar (VLDR)
Velodyne LiDAR produces high-performance sensors for various applications, such as autonomous vehicles, intelligent technologies, and robotics.
It can build LiDAR sensors at scale, as evidenced by its record-breaking shipment report; far, it has sent over 65,000 sensors.
Offshoring to contract manufacturers and automating many systems and processes contribute significantly to the company's scalability and mass-production capability.
Additionally, Velodyne has formed collaborations that presumably improve demand for its goods.
These include a five-year sales agreement with the defense and security business QinetiQ Inc. and Amazon's purchase of 40 million company shares, which generated a 50% increase in the stock price.
With its scalability and ready market, this Lidar stock could be ripe for growth.
8. Quanergy Systems (QNGY)
LiDAR sensors for use in 3D mapping, social distance, robotics, cutting-edge infrastructure, and autonomous driving systems are manufactured by Quanergy Systems, a Silicon Valley company.
It is also working to increase its foothold in the rapidly growing IoT sector, which, according to research firm Mordor Intelligence, could be worth a whopping $1.40 trillion by 2026, up from an estimated $761 billion in 2020.
Despite its 2012 inception, it wasn't until a reverse merger with CITIC Capital Acquisition Corp. in February 2022 that the company's shares began trading on the New York Stock Exchange.
This purchase gave the company at least $175 million in liquid assets, even though it was already in an excellent financial position, as seen by its almost 20% year-over-year revenue growth.
In addition, the company grew under the direction of its CEO, Kevin Kennedy; he oversaw a funding increase that brought the total to more than $190 million.
It's wise to proceed with caution, given that this is a brand-new stock, but given the company's track record and the current market, it may see rapid growth.
9. Cepton
Cepton Inc. is the most recent SPAC to IPO. The company is already down 50 percent since its debut on the Nasdaq on February 10, after briefly and curiously rising to $42 per share a week after the opening bell. Like AEye, Cepton relies on Koito Manufacturing (7276.T) to license and produce its LiDAR, a solid-state device employing micro-motion technology (MMT). According to multiple sources, the laser beam guiding mechanism is at least one key difference between MMT and many other LiDARs that utilize microelectromechanical systems. The MMT employs an amplified vibrational mechanism of some sort:
According to reports, Cepton has signed a contract with GM to begin supplying its LiDAR for as many as nine models beginning in 2019.
10. MicroVision, Inc. (MVIS)
Redmond-based MicroVision, Inc. develops laser scanning and lidar technology for projection, 3D sensing, and picture capture. As a pioneer in MEMS-based laser beam scanning technology, the company's unique technologies include optics, hardware, algorithms, and machine learning software.
MicroVision, Inc. reported a significant achievement on October 11 as it began shipping samples of its MAVIN DR dynamic view lidar system to OEMs and Tier 1 suppliers. The company's lidar sensor, which offers an active field of vision, is ready for sample sales to OEMs and other prospective clients globally.
The largest investor in MicroVision, Inc. in our database is Daniel S. Och's Sculptor Capital, which owns 572,200 shares worth $2.1 million.
Are Lidar Stocks a Good Investment?
A lidar technology stock's graph may appear discouraging at first glance. Some of the stocks featured in this article have declined by more than 50 percent, which may make lidar firms appear to be poor investments. However, the greatest lidar stocks to purchase are not determined solely by their YTD performance.
Multiple lidar stocks have been underperforming as of late, and this may mostly be attributed to the fact that the technology is still in its infancy. Most of these companies need to turn a profit and have yet to complete product development. While this cutting-edge technology holds great promise, it will not be practical until it undergoes further development and decreases in price.
Even though Lidar is now a future-state technology, some analysts have high price forecasts for these equities, even within the next 12 months. Consequently, investors willing to wager on the future may find lidar stocks to be a substantial investment opportunity. You alone must determine if you are eager to comply.
Final Thoughts
In contrast to robot-assisted surgery, there is no clear leader among Lidar technology stocks; just a few are slightly more advanced. This market is more comparable to the commercial sector. It was also challenging to locate a company to invest in, and there were more possibilities than just eight variants of the same technology. At this time, it is difficult to predict which companies will emerge as industry leaders in automotive, robotics, innovative infrastructure, industrial, and other areas.