Early Tuesday morning, gold futures are practically unchanged after showing a slight increase in the previous session. The steady activity is ascribed to a stable U.S. Dollar after a decline in the currency the previous session propelled dollar-denominated bullion to a two-week high. A decline in U.S. Treasury rates aids in limiting losses.
Gold Prices Limited by Rising Global Interest Rates
Monday saw no significant changes to the fundamentals. Traders continue to anticipate that the Federal Reserve will boost its benchmark rate by 50 basis points in June and July. The recent surge is not driven by Fed expectations, but rather by profit-taking in the 10-year U.S. Treasury bond and U.S. Dollar Index.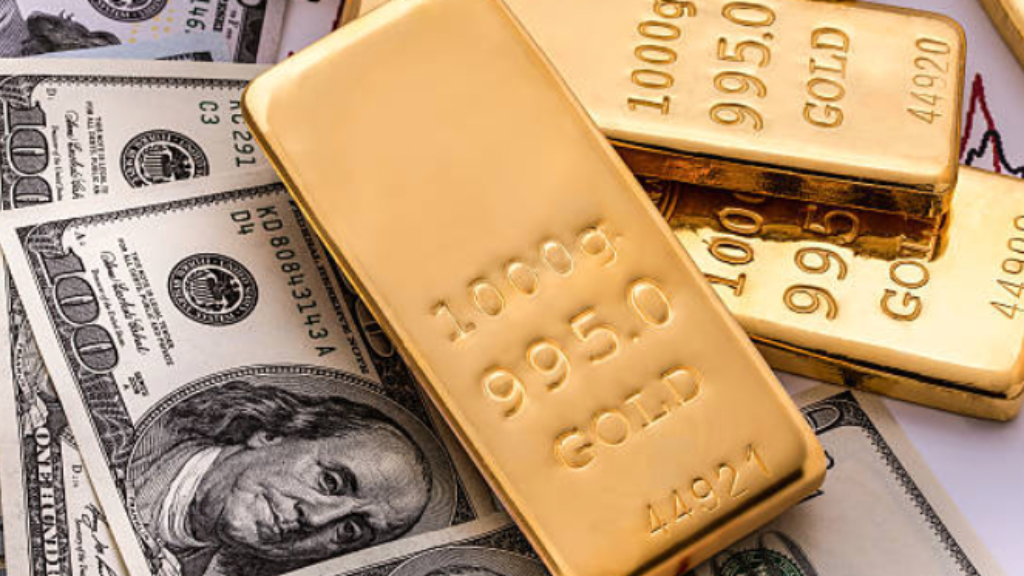 On the daily chart, there is still opportunity for a rise, but with the theme remaining related to rising interest rates, gold is not predicted to become positive.
Along with the Federal Reserve and Reserve Bank of Australia (RBA), the Reserve Bank of New Zealand (RBNZ) is likely to increase its benchmark interest rate by 50 basis points on Wednesday.
Traders now anticipate that the European Central Bank (ECB) will begin hiking interest rates in September.
Higher rates have a tendency to impact on demand for non-yielding metal, hence limiting gold's predicted gains.
Treasury Yields Rise, and the Federal Reserve Remains Hawkish
Monday saw a rise in U.S. Treasury rates as inflation and economic growth fears continued to dominate investors' minds. The yield on 10-year Treasury notes rose 7 basis points to 2.866 percent. The yield on 30-year Treasury bonds increased by 7 basis points to 3.072%.
Esther George, president of the Kansas City Federal Reserve Bank, stated on Monday that she anticipates the U.S. central bank to raise its target interest rate to around 2 percent by August, with future action contingent on how supply and demand are impacting inflation.
Daily Prognosis
Monday had no noteworthy economic reports. Tuesday's address by Federal Reserve Chairman Jerome Powell is anticipated to dominate investor attention.
If Powell discusses inflation and how aggressively the Fed is going to combat it, we might see a turbulent reaction.
Wednesday's release of the Federal Open Market Committee (FOMC) Meeting Minutes may, however, restrict price movement. Traders anticipate the minutes to provide more information regarding the Fed's future plans; as a result, Treasurys, the Dollar, and gold will likely react more strongly.