Although beauty products may appear to be a modern convenience, they date back thousands of years to ancient Egypt. Humans have used cosmetics to moisturize their skin and enhance their looks for millennia. Over time, cosmetics have transitioned from primarily handcrafted items to a significant industry.
Global brands and internet start-ups compete for market share in an industry that benefits from being recession-resistant as a subsector of consumer staples — items that customers purchase regardless of the status of the broader economy, such as food or cleaning supplies. Since many cosmetics companies are also luxury items, the cosmetics industry acts as a mix between consumer staples and luxury, delivering both advantages.
Cosmetics is a hybrid industry that appeals to investors because of its hybrid nature, its quickly growing Chinese market, and the influence of social media sites like Instagram on consumer demand for beauty products. Continue reading to discover the ten most outstanding beauty stocks to invest in for 2022.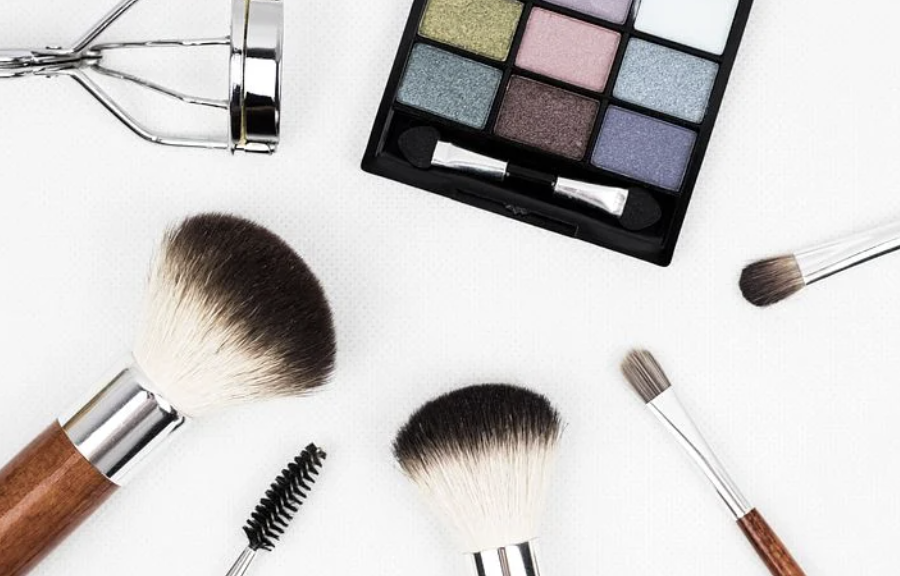 Overview of the Cosmetics Industries
In 2019, the cosmetics industry was valued at more than $70 billion, a 4 percent rise from the previous year. With a rise of 8.4 percent, cosmetics and skin care are the most active sectors, with a particular focus on the Asia-Pacific area, which accounts for 37 percent of total consumption.
Online sales, which have been increasing in recent years thanks to the advent of beauty bloggers and vloggers who post their techniques on social media platforms such as YouTube, Instagram, Facebook, and TikTok, have also contributed to the expansion of the beauty and cosmetics sectors. It is not a coincidence that cosmetic and beauty firms have recently abandoned traditional marketing in favor of internet marketing.
Makeup and beauty videos are a lucrative industry on YouTube. In 2019, cosmetics-related videos garnered over 200 billion views, with makeup and hair lessons and product evaluations of the most prominent companies being the most popular.
Simply put, millennials. Following, liking, and sharing makeup tips and reviews on Instagram and Twitter enable newer, less-known brands to compete with the industry's established leaders. As a result of social media, beauty brands can now contact and interact with their core clients at new levels.
As a consequence, prominent beauty stocks had double-digit returns in 2019. Moreover, at least one investment bank predicts that this tendency will continue. As a result, beauty and luxury supplies will increase as the world prepares to "go out" following the easing of pandemic restrictions.
People would assume that fashion purchases would also decrease with fewer opportunities to go out. Well, no. While brick-and-mortar establishments remain shuttered in certain places and continue to see poor foot traffic in others, internet purchasing rates have increased.
For 2020, Alibaba's Singles Day sale (this time a two-week event) generated USD74,1 billion (S$98 billion) in sales, smashing previous records. Similarly, Black Friday 2020 in the United States generated $14.31 billion in online sales, an increase of 19% over 2019. Covid-19 may keep us indoors, but that does not prevent us from purchasing our favorite fashion brands.
The fashion business is valued at around USD 1.65 trillion. In contrast, the beauty industry is valued at approximately USD 532 billion, based only on the sale of mass-market consumer goods and daily necessities. With so much money circulating, you can expect that there are jewels to be discovered.
Top 10 Cosmetic Stocks Every Trader Should Know
1. Estee Lauder
Estee Lauder is a pillar of the business and a high performer. The corporation dates back to the postwar era, but it has expanded to become an industrial behemoth with many appealing brands. Over the previous decade, its stock has increased by more than 500%.
The brands owned by Estee Lauder include La Mer, Bumble & Bumble, and Aveda. In 2020, when the COVID-19 epidemic devastated most of the beauty sector, the company's high-end skincare products found a burgeoning market, allowing it to surpass its competitors.
For the fiscal year ending June 30, 2021, Estee Lauder reported a 13.4% increase in sales over the preceding year and a 9% increase over fiscal 2019. Moreover, half of the company's fiscal 2021 sales came from skincare items, accounting for the entirety of its operating profits. This is crucial since skin care has been more resistant to the pandemic than other cosmetic products used more frequently for social events.
In Asia, the company's sales have increased by about 50 percent over the previous two years, a region that has also undergone rapid expansion. The expansion is driven mainly by a growing middle class in China, which embraces the company's skincare goods. China generated 36 percent of revenues last year, including the country's rapidly expanding travel retail segment (beauty products are big sellers in duty-free shops in airports and elsewhere). With these tailwinds, the firm is poised for sustainable growth.
2. Ulta Beauty (ULTA)
Ulta Beauty is the most prominent beauty retailer in the country, and its shop count has expanded by 43 percent to 1,254 during the previous five years. Additionally, its revenue has increased tremendously from $3.9 billion to $7.4 billion.
It provides items from over 600 brands and an unrivaled reward program with omnichannel integration. During the epidemic's peak, the company's sales growth fell by double-digit percentages. Since then, however, it has been on fire, and ULTA stock has had a 12-month return of almost 70%.
Investors were stunned by the company's first-quarter performance. It generated $1.9 billion in sales, representing a 65.9 percent increase year-over-year. In addition, its earnings per share of almost $4 are easily above expectations. Due to increased client traffic, ULTA's management has increased its full-year forecast.
In addition, Ulta has teamed with Target (NYSE: TGT) to open more than 100 shops in Target locations this autumn. As a result of its robust margins and steady client traffic, investors should anticipate ULTA stock to soar.
3. Coty
Since its 2015 acquisition of Procter & Gamble's (NYSE: PG) cosmetics division for $12.5 billion, which includes Cover Girl and dozens of other mass-market brands, Coty has struggled. Nevertheless, consumer demand has shifted away from the general market and into the prestige segment, which has resulted in a significant loss for Coty during the last five years.
However, the firm is currently seeing a promising comeback. It sold a majority share in Wella, its professional hair care company, to reduce the debt acquired by the P&G acquisition. This contributed to the organization becoming more financially agile and lucrative.
German giant JAB Holdings has acquired a controlling position in the firm, indicating that they believe the stock will perform favorably. It has hired a new CEO and turned to social media to boost its expansion. Coty acquired a 51 percent investment in Kylie Cosmetics, Kylie Jenner's cosmetics brand, forging a strategic collaboration with the Kardashian family member.
The revenue for the fiscal year that concluded on June 30, 2021, was down 2%, but the business anticipates robust growth in the future as it exits the early phases of the epidemic. A successful recovery might dramatically boost the price of the stock, which is currently priced inexpensively.
4. e.l.f. Beauty (ELF)
e.l.f. Beauty offers skincare and cosmetic goods under its prestigious brands, such as W3LL PEOPLE and Keys Soulcare. Despite the pandemic's debilitating impact on consumer activity, the corporation has achieved great profit margins and sales growth. In addition, it has increased interest in its drugstore cosmetics and expanded into the skincare market. The company has maintained its strong performance this year, with double-digit sales growth in the most recent quarter. Over the previous 12 months, ELF stock has generated more than 50 percent gains.
It reported its fourth-quarter results, in which revenues increased 24 percent year-over-year to $92.7 million. Gross margins were an impressive 63 percent, and non-GAAP earnings per share of 16 cents exceeded estimates by seven cents. The store anticipates slightly higher-than-expected revenues for the current fiscal year. The purchase of W3ll People is expected to have a favorable impact on its top-line growth by strengthening its e-commerce footprint.
5. L'Oreal
L'Oreal, which is by far the largest cosmetics firm in the world, has a global presence and a wide variety of brands, including license agreements with Diesel, Giorgio Armani, and Yves Saint Laurent.
During the pandemic, L'Oréal has made extensive investments in e-commerce, a channel rapidly acquiring market share in the whole cosmetics industry. It has used technological tools like virtual try-on, transferred its marketing budget to social media, and embraced social commerce. According to the firm, internet cosmetics sales increased by 40 percent in 2020, making up 22 percent of the market. In 2020, e-commerce contributed 27 percent of L'Oreal's overall income.
The company's sales decreased by only 4 percent last year, a pretty excellent result in a challenging climate, and it gained market share. Comparable sales increased by 21% in the first half of 2021, and the operating margin increased from 18% to 19.7%.
This substantial margin demonstrates the company's robust operations and diversity. A virtually equal sales distribution between North America, Europe, and Asia demonstrates that L'Oreal is an unchallengeable worldwide leader.
6. Unilever
Listed on the London Stock Exchange (LSE), Unilever may not be the first company that comes to mind when you think about cosmetics. However, in 2017, it established Unilever Cosmetics International, which houses some of its beauty brands, including Tom Ford perfumes and Calvin Klein cosmetics and fragrances.
Additionally, Unilever includes the Prestige Group, a subsidiary for upscale cosmetics brands such as Dermologica, Living Proof, and Kate Somerville. In addition to Dove, Axe, and Brut, the corporation is a significant player in the fragrance industry.
During the first quarter (Q1) of 2021, the company's beauty goods category expanded by 2.3%, and curiously, the Prestige Group exhibited high sales as the self-care movement swept the globe. Unilever has already reached its pre-pandemic sales growth estimates by the first week of February, weeks before the conclusion of the first quarter of 2021. 1
Unilever has also stated that it intends to enhance future revenues by investing over €1 billion in various tactics, such as the growth of its cruelty-free, plant-based cosmetic goods, which is quite on-trend.
7. Interparfums
Interparfums manufactures and sells premium perfumes and cosmetics for companies such as Coach, Moncler, and Oscar de la Renta, primarily concentrating on scents. During the height of the pandemic in 2020, the fragrance firm collapsed, but Interparfums is presently operating above pre-pandemic levels. Similar to many of its cosmetics competitors, its business has rebounded.
In the second quarter, sales increased by 25 percent to $207,600,000, while operating income quadrupled to $44,700,000. The firm has just signed a 10-year agreement to produce perfumes under the Ferragamo brand name, and it continues to introduce new goods, generating additional growth and proving its innovative nature.
Interparfums' specialization in one of the smaller subsectors of cosmetics sets it apart from other cosmetics companies, and its roster of reputable brand partners provides it with a competitive advantage.
8. Kao Corporation
The Japanese corporation Kao Corporation is one of the world's most considerable beauty and cosmetics companies, owning well-known brands such as Kanebo, Bioré, John Frieda, Molton Brown, and others. Like Unilever, the company is renowned for its aggressive purchase of cosmetics companies. However, Kao is much more historic, with origins dating back to 1887.
With a market capitalization of over 29 billion, Kao dwarfs even Unilever. This did not prevent the company from having a difficult 2020, as the cosmetics division's revenue decreased by nearly 22 percent compared to the fiscal year 2019. (FY2019). 2 Additionally, the firm also has a substantial Kao Salons subsidiary, which suffered from the year's quarantines. However, its performance was supported by Kao's numerous other businesses, particularly those providing hand sanitizers and household cleaning products.
Despite projected losses in 2020, Kao Corporation has stated that it will make considerable investments in its cosmetics sector, including completely redesigning its "digital offering." This is to make a compelling new e-commerce feature available, a move that the online purchasing community will enthusiastically receive.
Kao's often-pioneering social conscience bodes well for the company, as seen by its ambition to achieve zero carbon dioxide (CO2) emissions by 2040 and its status as one of the world's most ethical corporations for the fifteenth consecutive year.
2 According to research, this is crucial for the highly influential consumers of Generation Z, a fact from which Kao appears to gain.
9. Nu Skin Enterprises, Inc. (NUS)
NUS, headquartered in Provo, Utah, produces and sells international personal care and wellness products. The company is involved in developing and manufacturing skincare and nutritional supplements. Along with distributors and websites, it markets and sells its products directly.
NUS bought Mavely, a social commerce platform that simplifies client acquisition and social selling, on November 10, 2021. This transaction is anticipated to provide brand affiliates of NUS with additional social selling possibilities. The patented technology developed by Mavely should aid NUS in enhancing its purchasing experience and expanding its worldwide social commerce market.
On September 30, 2021, NUS had $282.41 million in cash and equivalents. The average estimate for fiscal 2021 EPS is $3.97, representing a 9.4% increase from the prior-year period. In each of the preceding four quarters, NUS beat consensus EPS projections. An average revenue forecast of $2.68 billion for the current year shows a 3.8 percent year-over-year increase. In the next five years, analysts anticipate that the company's EPS will increase by 6.8 percent annually. The stock's price has increased by 29.7 percent over the previous three months and closed yesterday at $53.29.
10. Sally Beauty Holdings, Inc. (SBH)
SBH is a specialty retailer and wholesaler of professional beauty products. The company operated 4,777 sites as of September 30, 2021. The company's products are distributed through full-service/exclusive distributors, open-line distributors, direct sales, and mega-salon locations. SBH has its main office in Denton, Texas.
On December 13, 2021, SBH partnered with the nation's top last-mile logistics company, DoorDash (DASH), to provide items from its shops. Powered solely by DoorDash Drive, DASH's white-label fulfillment technology, SBH is excited to capitalize on the holiday season by providing free two-hour delivery on all SallyBeauty.com purchases for December.
The overall net sales for SBH's fiscal fourth quarter, which concluded on September 30, 2021, climbed 3.4% year-over-year to $990.26 million. The company's adjusted net income was $73.11 million, an increase of 3.4% over the previous year. Its adjusted EPS was $0.64, up 1.6% from last year. On September 30, 2021, SBH had $400.96 million in cash and equivalents.
Analysts anticipate the company's EPS for the current year will be $2.59, marking a 7.9 percent increase from the prior year. In each of the preceding four quarters, it beat consensus EPS forecasts. A consensus revenue forecast of $4 billion for the current year suggests a 3.3% increase from the previous year. In the next five years, SBH's EPS is anticipated to increase by 29.9 percent annually. The company's share price closed yesterday's trading at $18.68, up 45.8% from the same time last year.
Should Investors Buy Cosmetics Stocks?
Cosmetics firms receive little attention from the financial media and are generally ignored by investors. However, the sector as a whole offers both strong growth in a mature business and dividend income. In addition, many firms produce significant profits due to their brand licensing agreements and the premium character of many of their items.
In rare instances, P/E ratios in the industry may be excessive. Nevertheless, for most investors, these cosmetics stocks are worth a deeper look since they provide something for nearly every investment type.
Final Thoughts
Some cosmetics stocks performed well in 2020 and 2021, while others were negatively affected by the epidemic. The so-called "lipstick index traditionally determines cosmetics stocks." This indicates that luxury products, like lipstick, would do well under difficult economic conditions, as consumers "reward" themselves with small items while cutting back on larger luxuries, such as vacations. The epidemic prompted a decline in lipstick sales as surgical, and cloth masks became the standard, but a surge in sales of eye makeup and skincare cosmetics.