As the globe rapidly approaches an energy crisis, the most significant nuclear energy stocks represent enterprises with a promising future. Throughout most of the year, oil prices skyrocketed, although natural gas prices are rising due to supply concerns moving into the winter.
Some analysts argue that nuclear energy is crucial to the world's energy supply because it is cleaner and, perhaps, more environmentally friendly than oil and natural gas.
Nuclear energy accounts for only 10% of the world's energy supply. The world's nuclear power capacity is expected to double by 2050, according to the International Atomic Energy Agency (IAEA). Consequently, the nuclear energy stocks will likely continue to perform well into the distant future.
What Is Nuclear Energy?
Atoms undergo fission or fusion reactions to generate nuclear energy. The heat produced by these reactions is subsequently utilized to generate electricity. Although nuclear energy is clean, it is not renewable like solar and wind power.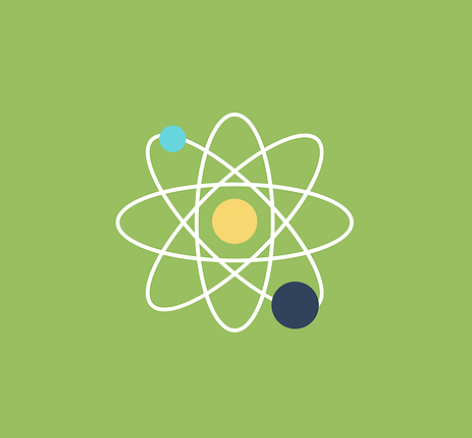 The United States is the largest power generator from nuclear energy, accounting for around one-third of the global total, and enormous quantities of uranium are required to feed reactors across the country.
As of 2021, the Energy Information Administration reported that there were 93 commercial nuclear reactors in 55 nuclear power plants throughout 28 states, with an average age of about 40 years. Conventional wisdom suggests that new reactors should be constructed to replace them at this age, but their exact lifespan is unclear.
A nuclear plant's construction can take five to seven years and cost billions of dollars, whereas a natural gas-powered facility can be constructed in a third of the time and at a fraction of the cost.
According to EIA data, nuclear energy accounted for around 20 percent of the total 4,116 billion kilowatt-hours produced in the United States in 2021.
How is Nuclear Energy Used to Generate Electricity?
A nuclear reactor produces electricity like a concentrated solar plant with mirrors or a coal plant. Typically, uranium is inserted in metal rods, which are replaced every 12 to 24 months, and these control rods are adjusted to either slow or speed up the reaction. The energy created from the fission of uranium atoms is used to boil water, which in turn drives turbines that generate electricity.
How to Invest in Nuclear Energy
Investing in nuclear energy can be accomplished by focusing on companies that produce power from atomic energy. Investing in the companies involved in the mining and processing of uranium is a different method, analogous to investing in lithium.
Kazakhstan, Canada, and Australia are the countries that export the most uranium. Therefore it may be prudent to keep an eye on mining companies in these nations and those working in countries where production is expanding while yearly global output drops.
Even though uranium spot prices are not easily accessible, investors can track the metal through stock indexes, exchange-traded funds (ETFs), and individual equities.
Indexes
The WNA Nuclear Energy Index analyzes publicly traded companies active in reactors, utilities, construction, technology, equipment, service providers, and fuels on a global scale. The index is significant for U.S. corporations, particularly utilities that generate nuclear-powered electricity.
Since 2006, the MVIS Global Uranium & Nuclear Energy Index has followed uranium and nuclear energy firms. The index is weighted more heavily toward utilities and less heavily toward uranium mining firms.
ETFs
The majority of ETF holdings are of companies that run nuclear power reactors. PNM Resources (NYSE: PNM), a New Mexico-based public utility, runs the most significant nuclear reactor in the United States near Phoenix.
For example, the VanEck Uranium+Nuclear Energy ETF contains shares of PNM Resources and several foreign utilities, including Electricite de France and Korea Electric Power Corporation. Most of these utilities' American depositary receipts are available for trading on U.S. stock exchanges.
Stocks
According to major utilities like Duke Energy, nuclear power plants provide more carbon-free or low-carbon emission electricity than any other source. However, other corporations, such as Constellation Energy (Nasdaq: CEG), aim to decommission nuclear reactors, indicating a shift toward renewables and fossil fuels for electricity generation.
For a pure bet on uranium, the largest producers of the radioactive element by country are located outside of the United States; as a result, some of the significant mining businesses are likely to be located outside of the United States. Few operate in the United States. In addition, there are few publicly traded corporations because some of the top uranium-producing nations, such as China and Russia, tend to maintain state control over production. China has invested in uranium mining enterprises in various countries, including Kazakhstan.
1. Cameco Corp. (CCJ)
Cameco Corporation is positioned to profit from the increased interest in nuclear energy.
Recent gains in its stock price have been substantial, but it trades at a significant discount to its long-term value. The increase in uranium prices has impacted the top-line results of the corporation, and its revenues have increased by more than 25% in the past couple of quarters.
The company's second-quarter revenues increased by a staggering 51.8% to $435 million. Cameco's quarterly earnings exceeded expectations by 13 cents, a notable improvement over the prior period.
With CCJ's huge fixed cost base, a significant increase in revenue will undoubtedly result in a substantial increase in operating profits. It is already reaping enormous benefits from the higher average realized uranium prices and sales of fuel services.
2. Exelon Corporation (NASDAQ: EXC)
Exelon Corporation is an American provider of nuclear energy based in Chicago, Illinois. The firm is widely recognized as the nation's largest operator of nuclear power plants.
This nuclear colossus provides power and electricity to 10 million people through 23 nuclear reactors and 14 nuclear power facilities. In addition to nuclear energy, its offerings include wind, solar, and hydroelectric electricity.
These combined energy sources produce more than 31,000 megawatts of power. Over the past year, this ticker's share value has increased by 35%, giving it significant influence. This upward tendency coincides with favorable financial results across the board.
Exelon's first quarter marked a turning point. It completed the split of its producing business (Constellation) and began its journey to become the nation's leading transmission and distribution utility.
All indications point to Exelon's further expansion shortly.
3. Nuscale Power (SMR)
Nuscale Power designs nuclear power reactors on a tiny scale. Nuclear facilities are enormous, costly to develop, and susceptible to delays. The small modular nuclear power station designed by NuScale can generate up to 60 megawatts of electricity.
The business just signed a contract with the U.S. Department of Energy to construct multiple nuclear reactors in the Idaho area. These are expected to be completed between 2029 and 2030, which will cause a significant increase in the company's stock price.
In May this year, it went public through a particular purpose acquisition company (SPAC) reverse merger and began trading around $10. It currently trades at a 20% to 30% premium over its pre-SPAC pricing, which may appear excessive. Those that are long-term bullish on the stock, however, should invest at current levels.
4. Centrus Energy Corporation (NYSE: LEU)
Centrus Energy is an American company with headquarters in Bethesda, Maryland, that provides nuclear fuel and services to clients in the United States and abroad.
The company's principal mission and vision are to deliver reliable and diverse, highly enriched uranium. Thus, Centrus can realize its long-term ambition of carbon-free, renewable, and cost-effective power generation.
Centrus is also responsible for one of the world's most advanced gas centrifuge processing systems, which promises total uranium enrichment capacity. This can assist the United States in satisfying its long-term energy security requirements.
Even if Centrus stock has bottomed off recently, it is still up 125% from last year. Last year's revenue and net income figures appear robust, contributing to November's increase.
However, the company reported a net loss of $0.03 million during the first quarter of 2022. This has become evident as a result of the continuing conflict in Ukraine.
The situation in Ukraine has encouraged the market for nuclear fuel. These emphasized the urgent need for a robust government and business sector response and investment in locally enriched uranium capability. This would reduce the dependency of businesses on imports from abroad.
Centrus is well-positioned to lead the crucial endeavor to increase energy supply for current and next-generation reactor fleets.
This is due to the fact that the company is authorized by the Nuclear Regulatory Commission to produce High-Assay, Low-Enriched Uranium and possesses the only enrichment method in the United States.
With share prices falling from their all-time high, it may be possible to get a few extra shares per dollar if you invest now.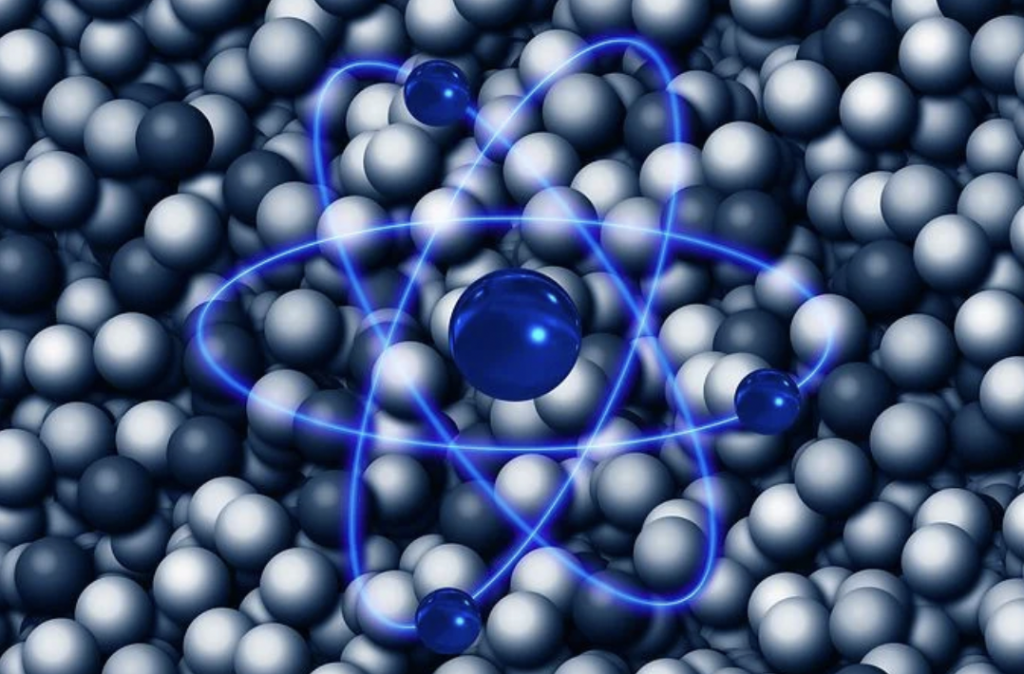 5. U.S. Nuclear (UCLE)
U.S. Nuclear is speculative but merits consideration among the finest stocks to purchase in the nuclear energy sector.
The company develops specialized instruments for the U.S. military, nuclear power facilities, laboratories, and a few hospitals. Due to the equipment's extreme specialization and sensitivity, only a small customer base utilizes it.
Despite recent events, the demand for radiation-detection instruments is projected to increase as more nations use nuclear reactors as an alternate method of generating electricity.
The industry is projected to increase by 7% CAGR to $5 billion by 2030. Obtaining a modest portion of that market might benefit UCLE stock.
6. BHP (BHP)
BHP has become one of the largest mining companies in the world.
Minerals and metals, including uranium, are mined by the Australian commodities company. In the fiscal year 2021, it generated around 3,3 million tons of uranium.
Investing in a secondary play like BHP enables investors to properly control risk while gaining exposure to the rapidly expanding nuclear industry. BHP operates an influential firm that has exploited the commodities pricing cycle exceptionally well over the past year.
In fiscal 2022, its adjusted EBITDA reached a record $40.6 billion, primarily due to iron core and copper. Despite the current market challenges, the company intends to increase its investments in commodities with a promising future. Uranium is one of these commodities that could play a significant role in BHP's future expansion.
7. BWX Technologies, Inc. (NYSE: BWXT)
BWX Technologies is a U.S. provider of nuclear components, technologies, and fuel to several nuclear power reactors in the United States. The corporation also serves governments and private entities that run nuclear facilities through its services.
In addition to naval nuclear propulsion, nuclear medicine and research test reactors are outlets for atomic services. BWX was one of three businesses enlisted in December to assist with the deployment of compact modular reactors in Poland.
Additionally, the crew provides NASA with fuel for nuclear thermal propulsion. Recent BWX share prices have declined, but all this recent great exposure presents the company in a favorable light.
BWXT generated consistent operational and financial results in the year's first quarter while advancing strategic expansion ambitions.
The company accomplished a tiny but essential acquisition that broadens and reinforces its fundamental mission of promoting global security. These two purchases expand the company's market presence inside the expanding nuclear and non-nuclear naval and commercial industries.
Despite not being at their lowest level in the last five years, share prices are below average, making them all the more attractive.
8. Denison Mines (DNN)
Denison Mines is an exploring and development firm for uranium. The Canadian miner is also responsible for mine maintenance and care after mine closure.
The company's involvement in various uranium mining projects contributes significantly to the stock's popularity. It holds a 95 percent effective interest in its principal Wheeler River project, which is now in the feasibility phase. Denison also has 22.5% and 66.9% interests, respectively, in the McClean Lake and Waterbury Lake Projects.
These assets have enormous development potential in terms of output and the mines' astonishingly low production costs for uranium. DNN stock and its prospects should thrill investors seeking long-term investments in the nuclear energy industry.
9. Energy Fuels (NYSE: UUUU)
Energy Fuels is the largest U.S. producer of uranium and vanadium, with a ticker that is difficult to forget. In southeast Utah, the firm owns the sole conventional uranium mill in operation in the United States.
White Mesa Mill can process about eight million pounds of uranium annually. Energy Fuels also collects uranium and vanadium from several mines near White Mesa Mill.
It is also interested in a site in Arizona that contains the highest-grade uranium in the nation. Energy Fuels allied with RadTran to investigate the recovery of radium and thorium for cancer research.
Even though the organization has been falling behind as of late, excellent news has arrived recently. UUUU reported that it had secured a position of around 60 kilometers of heavy mineral sand in Brazil.
The Bahia Project is believed to contain significant quantities of heavy minerals, particularly monazite. Based on the previous drilling, they will feed Energy Fuels' fast-increasing rare earth element supply chain in the United States.
This project's potential can put Energy Fuel back on track. The impending opening of a new mine and growing interest in other rare-earth metals should increase the demand for energy fuels.
10. Electricite de France (ECIFY)
Recently, the European Union ruled that specific nuclear and gas projects qualify as green, providing them access to affordable loans and government programs. The decision was made as part of the nation's shift away from Russian oil.
Since then, Electricite de France, a French nuclear energy firm, has garnered considerable interest.
The corporation is a state-owned enterprise that will benefit from the nation's efforts to integrate nuclear power into its energy policy.
Recently, the French government increased its interest in the company from 84% to 100%. In addition, the business will construct large-scale nuclear power stations in the coming years.
Consequently, with government support, ECIFY has the potential to become an attractive investment in the future.
Disadvantages of Nuclear Energy
Nuclear energy is seen as a clean form of energy due to its minimal carbon emissions. However, producing nuclear energy presents issues due to environmental and health dangers from radiation exposure, particularly with the construction of new reactors. There has been opposition to constructing new reactors, and several existing reactors are being retired with no replacements.
Nuclear meltdowns at Three Mile Island in 1979, Chornobyl in 1986, and Fukushima in 2011, as well as the disposal of nuclear waste, have made the public anxious about the safety of nuclear power facilities and led to Americans' hesitation to embrace nuclear energy.
Final Thoughts
Despite a halt in constructing new nuclear facilities in the United States, global demand for uranium continues to rise, and uranium prices have steadied over the past few years.
While few new reactors are scheduled for construction in the United States, several countries have plans to expand their nuclear energy infrastructure. Companies working on new types of turbines and reactors could be good places to put your money. Some companies in Thailand and India manufacture atomic reactor components for export, although this is a specialized industry. Some businesses consider using nuclear reactors in modest sites, such as hospitals.
Nuclear energy has shown to be a carbon-free energy source that might assist the world in achieving its climate change objectives; nevertheless, widespread safety worries cloud the future of nuclear investment.